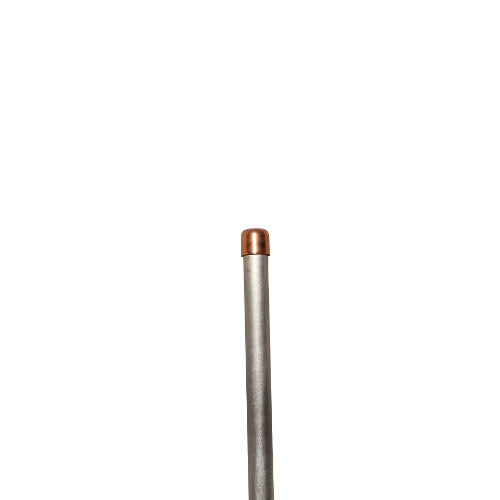 Description
These rugged, general purpose garden stakes will give a lifetime of service holding up tall plants, propping up the sides of a floppy compost bin, acting as a trellis for vines, holding up rabbit fencing, surrounding a plant to hold up shade or frost cloth, and whatever else you can imagine. They are made from our favorite highly durable, rust resistant stainless steel bar with a decorative copper cap on top. Feel free to hammer them into the ground wherever needed, and feel confident leaving them in the elements.
Specs
Pack of 1, 36 inch tall garden stake
Grade 304, solid, 3/8" solid stainless steel bar
Topped with a signature decorative copper cap
Beveled bottom tip for easier installation
Weighs about 1 pound each
1 year no reason needed return policy
Lifetime limited warranty
View full return and warranty policies
Handling time: Please allow for a handling time of 4-5 business days. This extra time is to allow for a surge in orders. We will usually ship in 1-2 business days.
Notes:
These thick garden stakes are very durable but can be bent if stepped on or enough pressure is applied in the right spot. For tough ground, we recommend soaking the area with water for easier installation. And if bent, they can always be re-bent back into shape.

Use caution and know where your buried utility lines and pipes are before driving these garden stakes too far into the ground.

Happy gardening!